Hi, my name is Kirsten. I am 14 years old, I am the oldest granddaughter
and I live in Monument, Colorado.
This is my Web page.
Coming to visit Grandma and Grandpa over Spring Break is one of my favorite times to visit, since it is during the kidding season. This year was really fun, and we got to help with the births of 8 baby goats. I also got to give my first shots. The goats will probably be avoiding me for a while.

These are some pictures that I took on the farm this year.
This is one of Gum Drop's quadruplets. I helped to deliver her.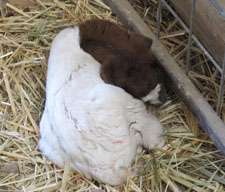 This is Daisy. She is Grandma and Grandpa's new guard donkey.
She is only 6 months old. She was just weaned from her mother, and hasn't adapted to being on her own yet. Because of this she follows us around like we are her new mother. She is really fun to be around and has a lot of personality.
&nbsp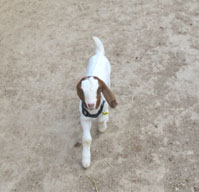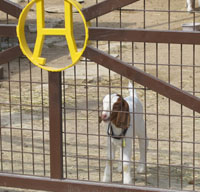 Trivial Pursuit is one of my favorite kids that was born this year.
&nbsp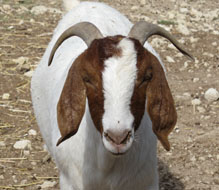 This is Aphrodite. She had a nice pair of twins this year. She is a very good mother and is very photogenic.

&nbsp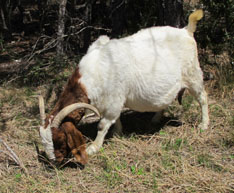 Quadra is also one of my favorites. She is the oldest goat on the farm and has been here for as long as I can remember.
&nbsp
Domino and Yahtzee were two more kids born this year. They are really nice goats.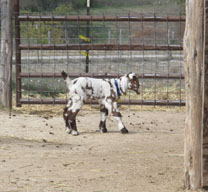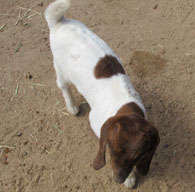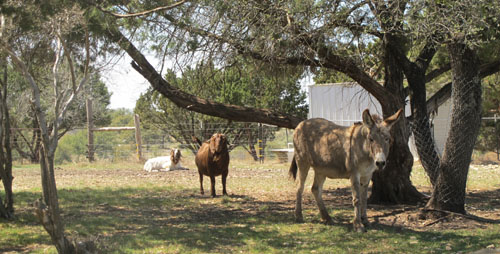 This is Kodiak and Huey with their body guard, Sweet Pea.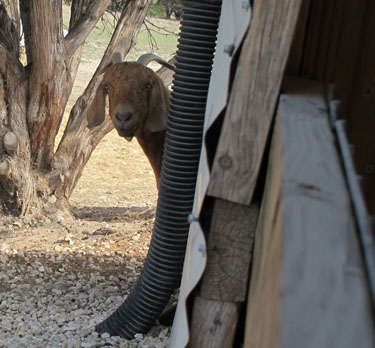 &nbsp
I love Texas sunsets. &nbsp Don't you?